Thank you to my Patrons for enabling Sketchplanations.
Looking to use a Sketchplanation? Please do! See the licence page for details.
In 2012 my sister bought me a book with a page every day for a year for a sketch. I used it to practise my drawing.
When I finished it I needed a new challenge. So I set myself the challenge of explaining something with a sketch — as explaining is a handy skill. Over 2013 -14 I posted one sketchplanation a day. Since then I switched to one per week, and the quality improved.
You can follow how it suits you:
Here to browse? Have a scroll through the archive or dip into some tags. Or explore via some of my common tags:
I draw them using Sketchbook Pro on an iPad Pro with the Apple Pencil. It took me a long time to go all fancy and digital, and I still kind of miss the analogue touch of the originals (last pen and paper one).
The original ones are drawn in Moleskine storyboard sketchbooks (quite hard to find in stores). I used three Uniball Vision Elites and a Copic marker for the grey. I think it is the best combination of pens there is.
At it's best, making sketchplanations looks a bit like this: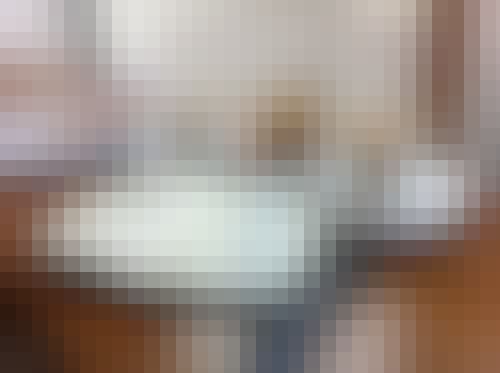 I've had a few requests for creating a coffee table kind of book of them. If anyone is able to help connect me to the right places, or a service that can produce them at a reasonable price. Please get in touch.
I run product at Zen Educate and previously ran UX and design at Nutmeg. Find more about me at jonohey.com or see Jono Hey on LinkedIn
If you have ideas for new sketchplanations or other ideas do get in touch: jono.hey@gmail.com
If you would like to use a sketchplanation in a blog post or for non-commercial purposes, please go ahead. If you have a moment to email me where you used one, it makes me very happy.
I don't do anything with your data except store your email address in Mailjet (previously Mailchimp until they got too expensive) if you choose to subscribe. See more: sketchplanations.com/privacy
If you like them please consider supporting me keeping them going by becoming a patron for a mere dollar a month or whatever you can: patreon.com/sketchplanations